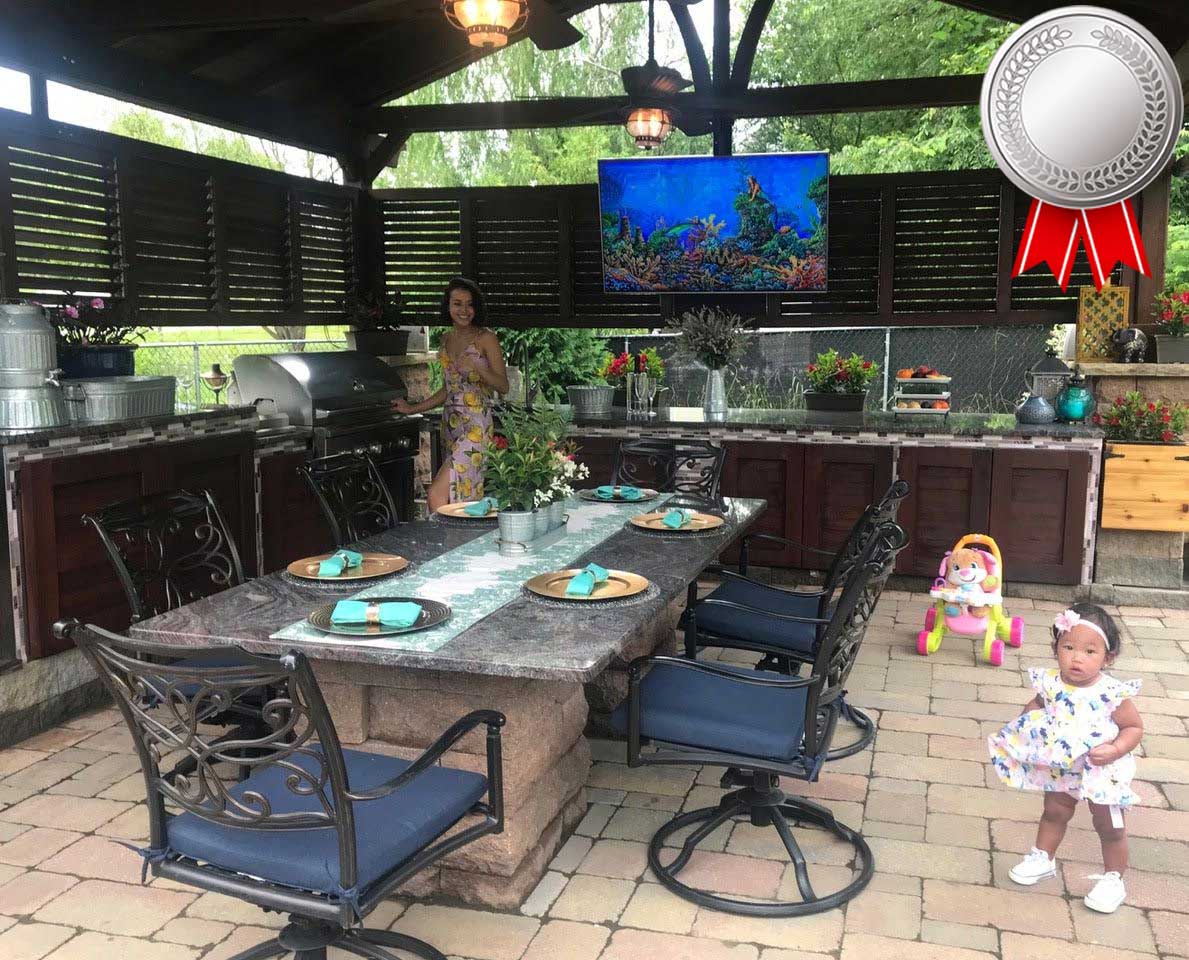 The 2nd place winning photo of our 2019 Photo Contest features Marilyn and Shawn Murray's stunning 20′ x 18′ Del Norte Outdoor Kitchen Pavilion, though the real show stealer is their adorable little niece!
We recently chatted with Shawn Murray about why he and Marilyn chose to work with Forever Redwood and what the experience was like.
The Murrays' Del Norte is made with mature Redwood and features custom shutters, ceiling fan bases, and curtain rods. The pavilion shelters a fully equipped kitchen with plenty of counter space, a full sink, stainless steel range, and a ceramic smoker.
The Murrays were drawn to Forever Redwood's restoration forestry initiative. "Forever Redwood is replenishing the forest, rather than depleting it," Shawn said. He also noted that while pressure-treated lumber from one of the big box stores might have worked, "we wanted a material that would last, but was also environmentally sustainable." Forever Redwood's beautiful, decay-resistant California Redwood met those conditions.
The ability to customize was also key. Early on, Shawn shared a photo with the Forever Redwood design team of plantation shutters, a style he hoped to incorporate into the finished pavilion. The resulting custom adjustable louvered shutters "can't be duplicated," Shawn said. "No one else has my exact shutters."
He also appreciated the team's attention to his specific needs and unique outdoor space. When Shawn consulted with Raul Hernandez, CEO and Founder, Raul suggested a 3 ft. overhang for the pavilion. "Raul used his engineering eye so we'd get the best shade for our design."
Shawn enjoys the frequent parties he and Marilyn host beneath their Del Norte pavilion, which often include karaoke, dinner, and cocktails followed by dips in the pool and hot tub.
He also appreciates the more contemplative moments. One of his favorite pastimes is smoking brisket, baby back ribs, pork shoulder, or fish as Bob Ross paints "happy little trees" on the widescreen TV that overlooks the pavilion's dining area.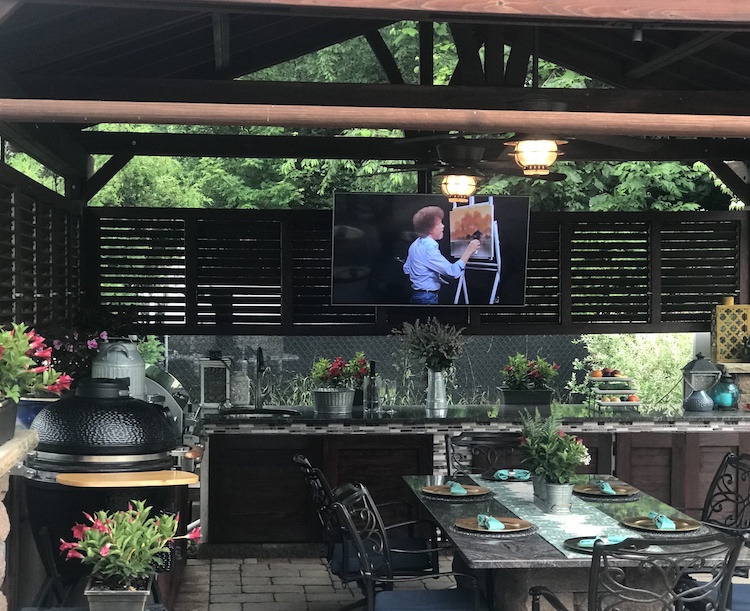 Cooking, conviviality, and happy little trees? Sounds like the Murrays have created a bit of heaven in their own backyard.
Enjoy more customer stories on our blog.