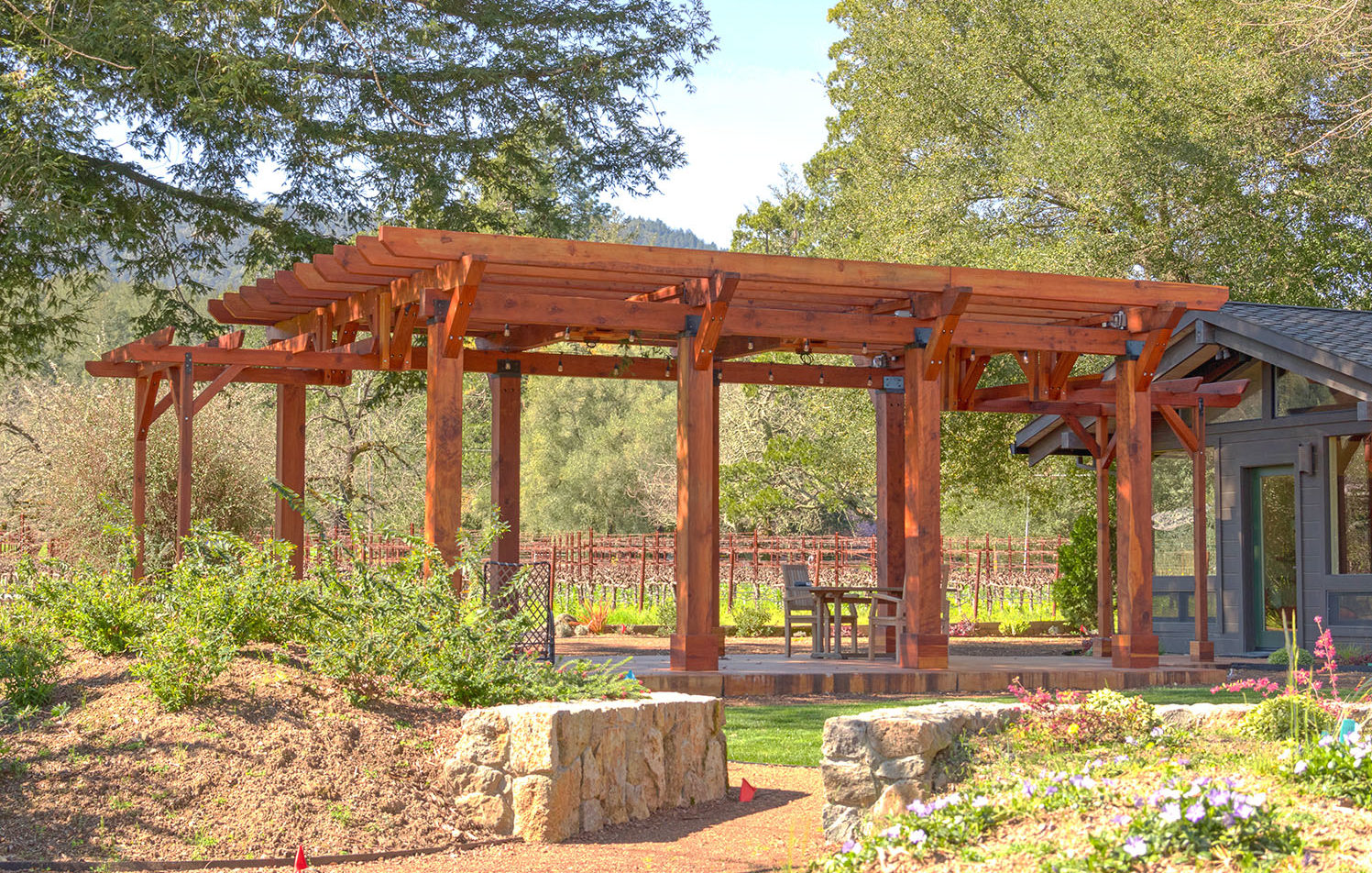 Stephen Taplin enjoys a rare blessing — he lives in a home he built with his father. As an adolescent, he was the "mortar boy" and his father was the mason. Together, they installed the home's adobe stonework.
When his parents died, Stephen inherited the house and in 2016, he and his wife, Sylvia, moved in and remodeled. When the work was completed, Sylvia was inspired to add her own familial touch — an outdoor shade structure, reminiscent of the wooden garden parro'n she'd grown up with in her native Chile.
Stephen loved the idea. The parro'n would enable them to entertain guests while enjoying gorgeous views of the family vineyard and winery, Taplin Cellars, which borders their property. The Taplins asked the architect who'd remodeled their home to draw up the plans. But very quickly they hit an obstacle. "When we got the price quote from the builder, we were heartbroken," Stephen said. "We didn't think it was going to be financially possible."
But Sylvia was determined to find another way. She began researching online and discovered Forever Redwood. The Taplins shared the existing plans with the Forever Redwood team and soon received good news — Forever Redwood would install a custom Redwood pergola at about 1/3 of the initial quote. The financial barrier to realizing their dream was lifted.
Once the installation began, Stephen was struck by the work ethic and professionalism of the Forever Redwood crew. "They were there on time, cleaned up afterwards, and clearly knew what they were doing," he said.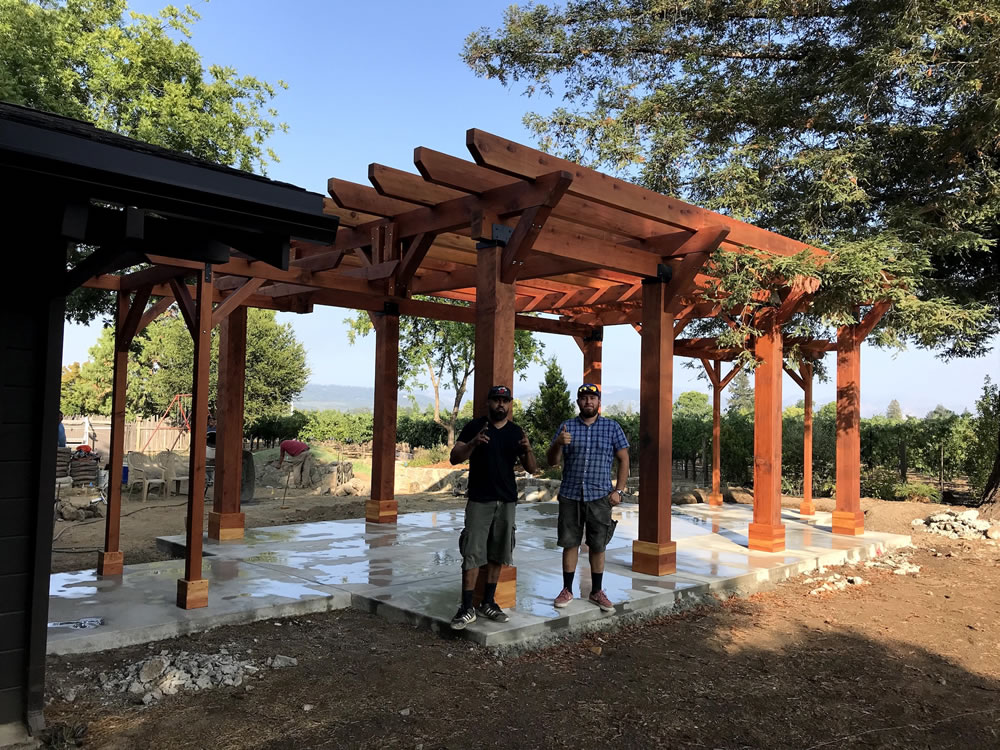 The Forever Redwood crew celebrates the completion of the "parro'n"
The finished, 28-by-20 pergola brought Sylvia's childhood memory to life. The Taplins were "blown away" by the beauty and quality of the construction. They weren't the only ones. "My childhood friend, who is also my contractor, had one comment," Stephen said. "Stunning."
They're especially pleased with their choice of building material, Redwood. "I was raised in a family that appreciated wood," Stephen said. "My father did a lot of woodwork. The beauty of this wood is amazing."
The Taplins enhanced their Forever Redwood pergola with lighting, a stone wall, and landscaping. They also plan to install fans. We wish them many happy moments beneath the shelter of their parro'n.