Quality thick-timbered frame is stable as a stand alone garden piece or can be secured in concrete.
Available in any custom size you need.
Materials last a lifetime: Thick timbered, finely finished Redwood outlasts teak and cedar. We use only stainless steel hardware and the best weather resistant sealants.
All of our wood arbor kits are easy to assemble and maintain.
Simply enter the dimensions you think will work, and explore our wide range of customizable options. Try out a style with the set of dimensions you imagine is right, and proceed to checkout. From there, you can either request a quote or get started on the Design-to-Done process by placing a 1/3rd deposit. This is the magic-- you don't have to get every detail figured out before you order! That's where we come in with our 30+ years of experience to go through the process together. One of our Design Engineers will email you a set of drawings specific to your design, and together you will adjust each and every detail until you declare "It's perfect, let's build it."
Each of our custom-made Arch Arbor Kits is made to order, and customizable to any size specification you may have. The kits are simple to assemble, made with easy to attach pieces that are both sturdy and durable. We send each kit with complete step-by-step instructions, and can even send a team to do it for you. Contact us today to find out more!
THE VERSAILLES ARBOR SPECIFICATIONS (PDF DOWNLOAD)
DIMENSIONS & DRAWINGS
The Versailles Arbor Dimensions.
They are available with a width of 60 inches to 84 inches and a height of 36 inches to 96 inches. They are 112 inches tall. Post Dimensions: 3 3/4" x 3 3/4". The width and depth selection reflects the overall roof dimensions. See our example drawings sent out to a previous client below:
Custom Options: 61.5" W x 43" D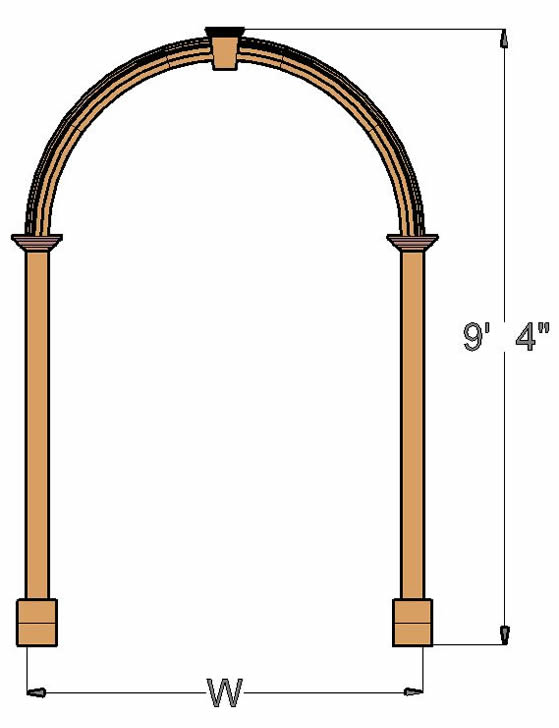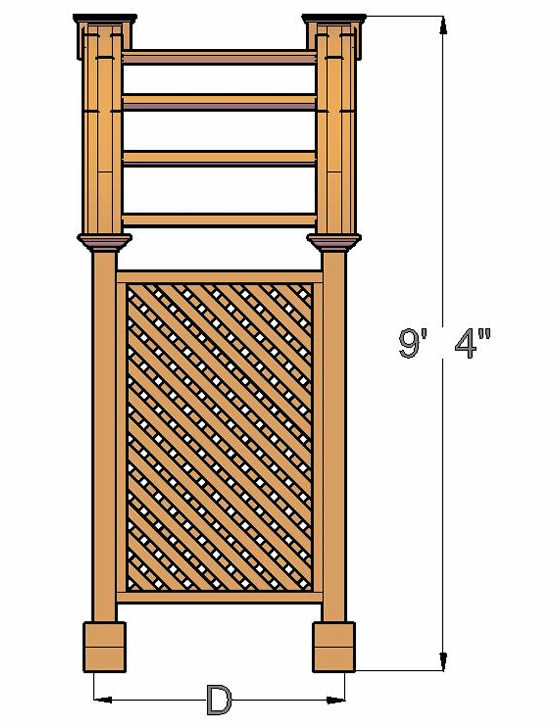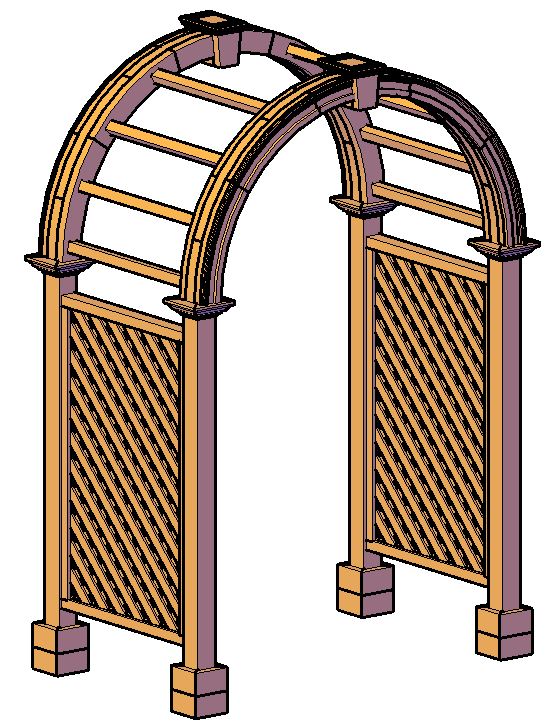 Assembly Instructions for: The Versailles Arbor
Our White Glove Assembly is a complete onsite assembly and anchoring service. The cost varies between 25 - 35% of your structure's overall cost and includes all materials: footings work, concrete, equipment rental if needed, and standard roofing materials if needed. Our installation teams are now available in all 50 states!
DIY: For moderately-sized structures (up to 400 sqft.), some of our customers choose to save money by doing the assembly themselves. In general, the larger the structure, the more people and time you will need: we recommend a minimum of 3 people. If you have assembly questions, just give us a call!
Care: You should expect your furniture to last outside for a minimum of 10-40 years without maintenance, even in climates with harsh year-round conditions. Because of our high quality wood, the silver patina that will naturally occur is surface deep (less than 1/64") and is not indicative of decay. We keep our display items without refinishing as examples show off their natural aging. We like the patina! If you'd like to keep your set looking its best for decades please visit: Care and Finish.