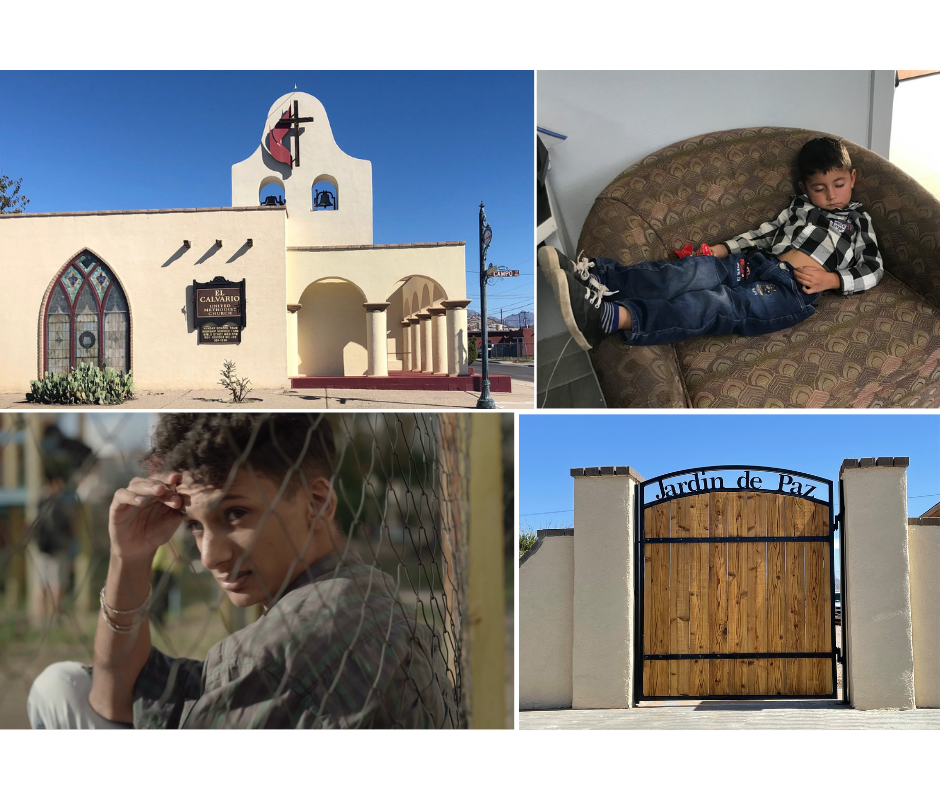 It's not unusual for Forever Redwood CEO, Raul Hernandez, to personally field phone calls from folks with large-scale shade structure projects. Recently, one of these calls took an unexpected turn. What began as a conversation about a pavilion ended with Raul pledging support to the humanitarian efforts of a small church in Las Cruces, New Mexico.
Here's why he thinks you should consider helping too…
---
El Calvario United Methodist Church is situated along the El Camino Real, the historic trade route from Mexico City to the once colonial capital, Santa Fe, New Mexico. For hundreds of years, the site offered rest and refuge to passing travelers. "In many ways, we are keeping that tradition going," Pastor George Miller said. "We care for the most vulnerable. People who might otherwise slip through the cracks."
The number of people the church serves has ballooned because of the pandemic. "Covid hasn't been an equal opportunity disease," said Pastor George. "And New Mexico has a high percentage of people living on the margins, whether Native American, immigrants, or poor Hispanic people." Often these folks are home health care aides, nursing home employees, or workers in other high exposure environments, increasing their rates of infection. Many have lost jobs, yet are not receiving stimulus checks. El Calvario offers critical support, distributing food boxes, paying rent to stave off eviction, and providing overnight shelter when needed.

In 2020, El Calvario, with the help of 150 volunteers, sheltered 2,000 people overnight and served 10,000 meals.
Crisis on the Southwest Border
Covid isn't the only factor underlying the dramatic increase in need for El Calvario's services. The church's ministry also includes sheltering newly-arrived legal immigrants and asylum seekers, in cooperation with US border officials. "We have a good relationship with the government," Pastor George said. "In the past, they've even brought people right to our doorstep in government vans."
According to DHS, in 2021 more migrants will arrive at the southwest border than in the past 20 years. While gang violence and persecution are ongoing factors, Pastor George noted that recent hurricanes and economic hardship from Covid are contributors as well. And a staggering number are children. "Imagine what it would take for a mother to send her child alone over the border," Pastor George said. "It must be pretty bad."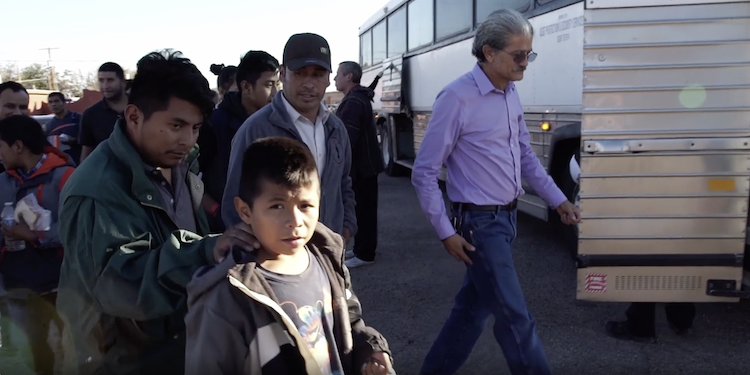 Learn More About El Calvario's Work
Peace Beneath A Pavilion
New arrivals are directed to the church's Hospitality Center where they are offered food, a change of clothes, and social services. But the center's main function is to connect new arrivals with the US sponsor, usually a family member, who has promised to support them legally and financially. "We have a little travel agency where we arrange for the sponsor to buy the ticket. We send people all over the country."
In 2020, Covid restrictions complicated El Calvario's services considerably. Knowing of the forecasted surge in 2021, Pastor George sought alternative solutions, including expanding the Hospitality Center outdoors with the addition of a pavilion. His research led him to Forever Redwood and, shortly thereafter, a phone call with Raul Hernandez, Founder and CEO.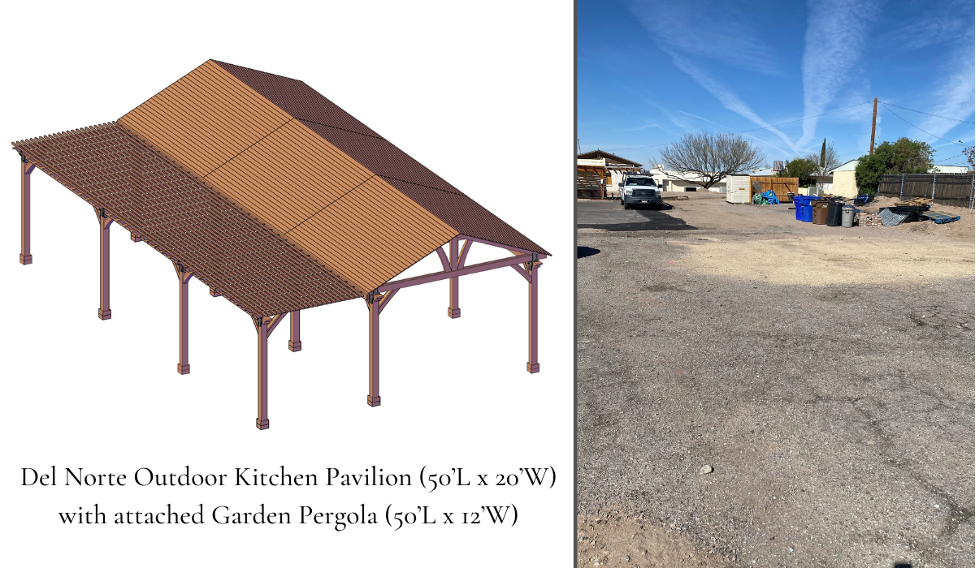 Schematic of the pavilion (left). Future site of the structure, behind the church (right).
View preliminary drawings for the project.
Minutes into the conversation, Raul pledged to donate the cost of excavation, forms, and concrete for the footings. He also expedited the project and committed two installation experts to aid volunteers in assembling the structure, a Del Norte Outdoor Kitchen Pavilion and attached pergola.
Reflecting on his decision to help, Raul said, "I am so happy to be able to do some small thing for these desperate folks. I have children. It's devastating to think of what these kids endure. I am also an immigrant. This country is a nation of immigrants. We have to help."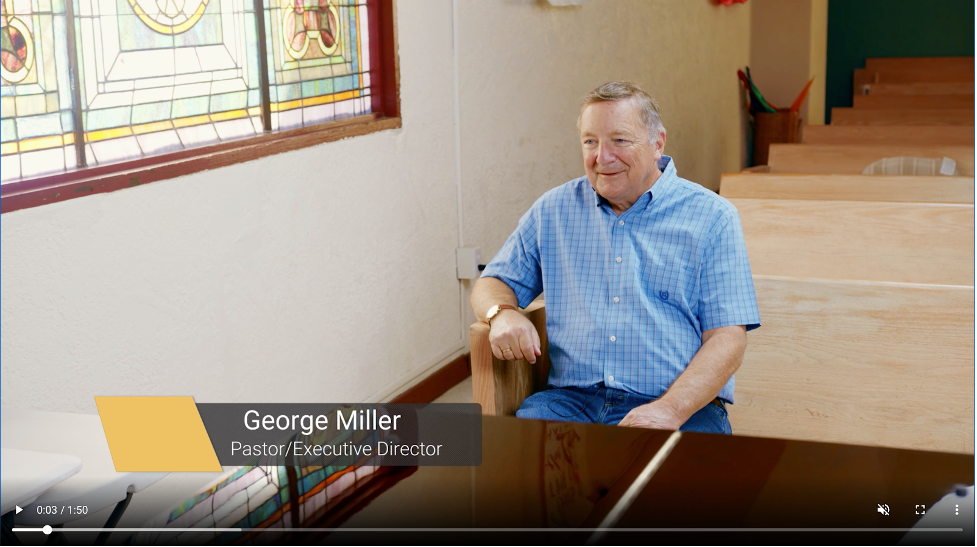 Meet Pastor George
Learn how you can help
Pastor George envisions the completed pavilion as a welcoming shelter where fresh air circulates and social distancing can be observed. New arrivals will be fed and shaded in safety before beginning the next phase of their journey. "Most people don't want to leave their homes. These are hardworking, resilient people who don't want to cause trouble." And for their brief time in El Calvario's care, trouble will not find them.
We invite you to participate in this vital humanitarian effort. Learn more and donate here.