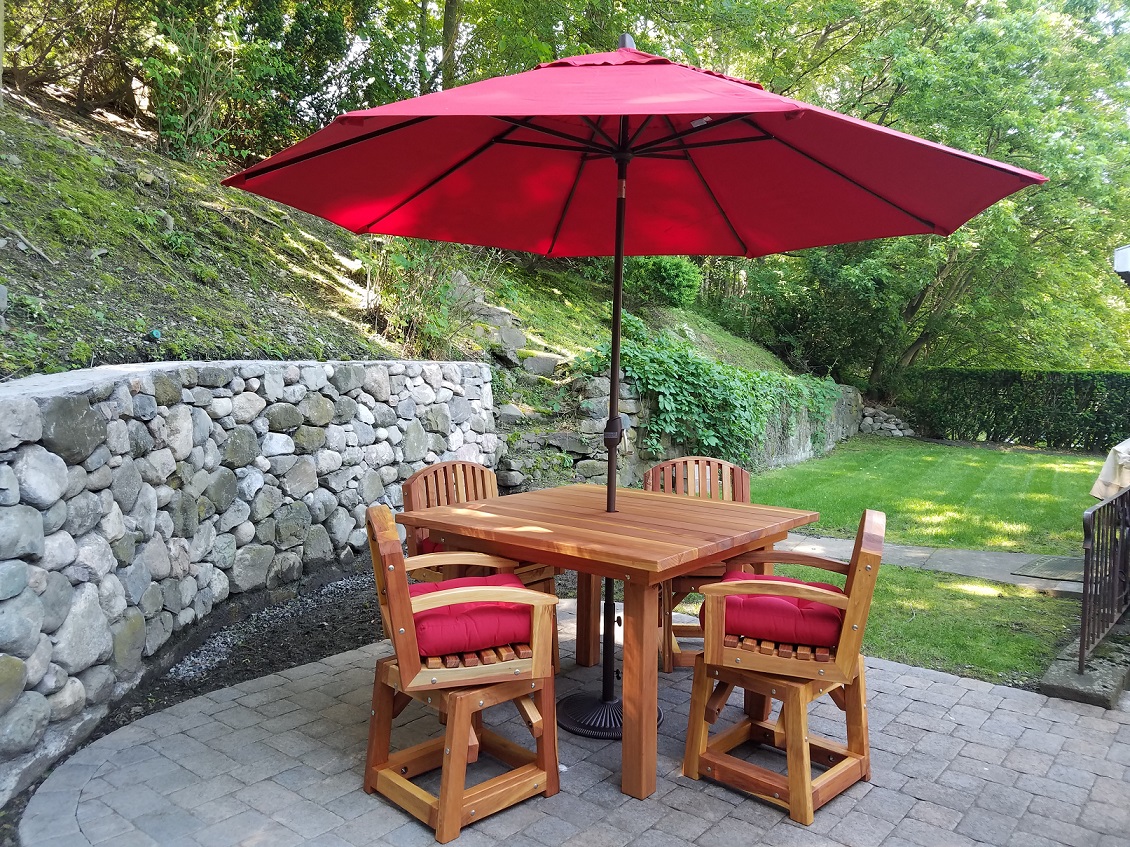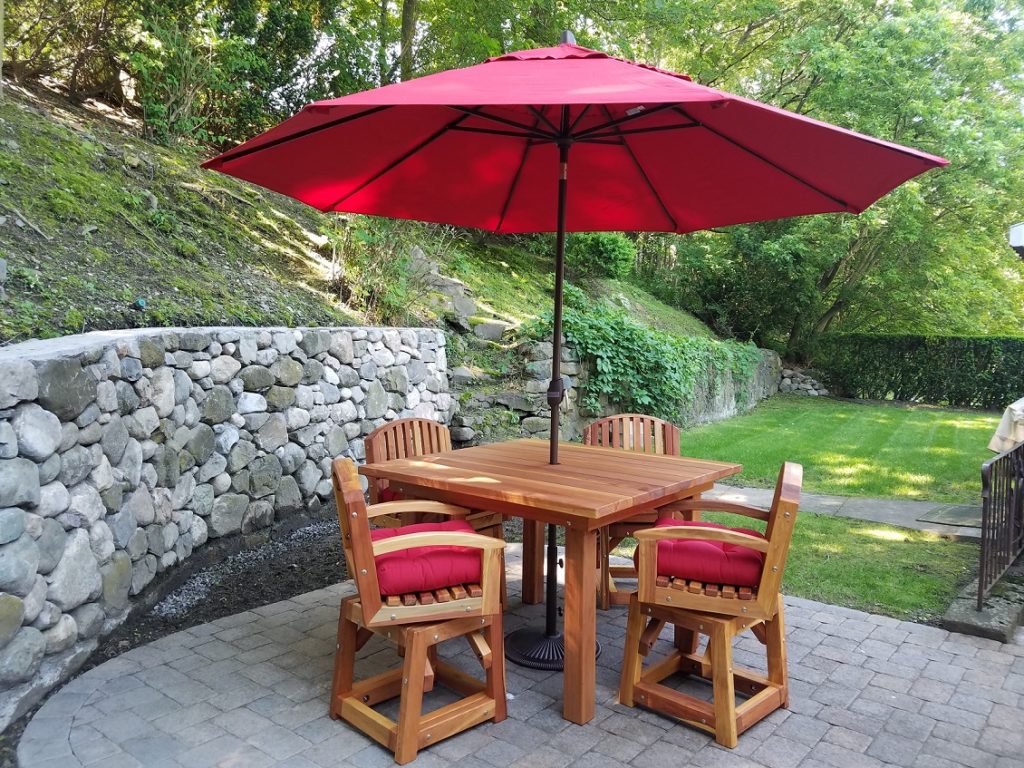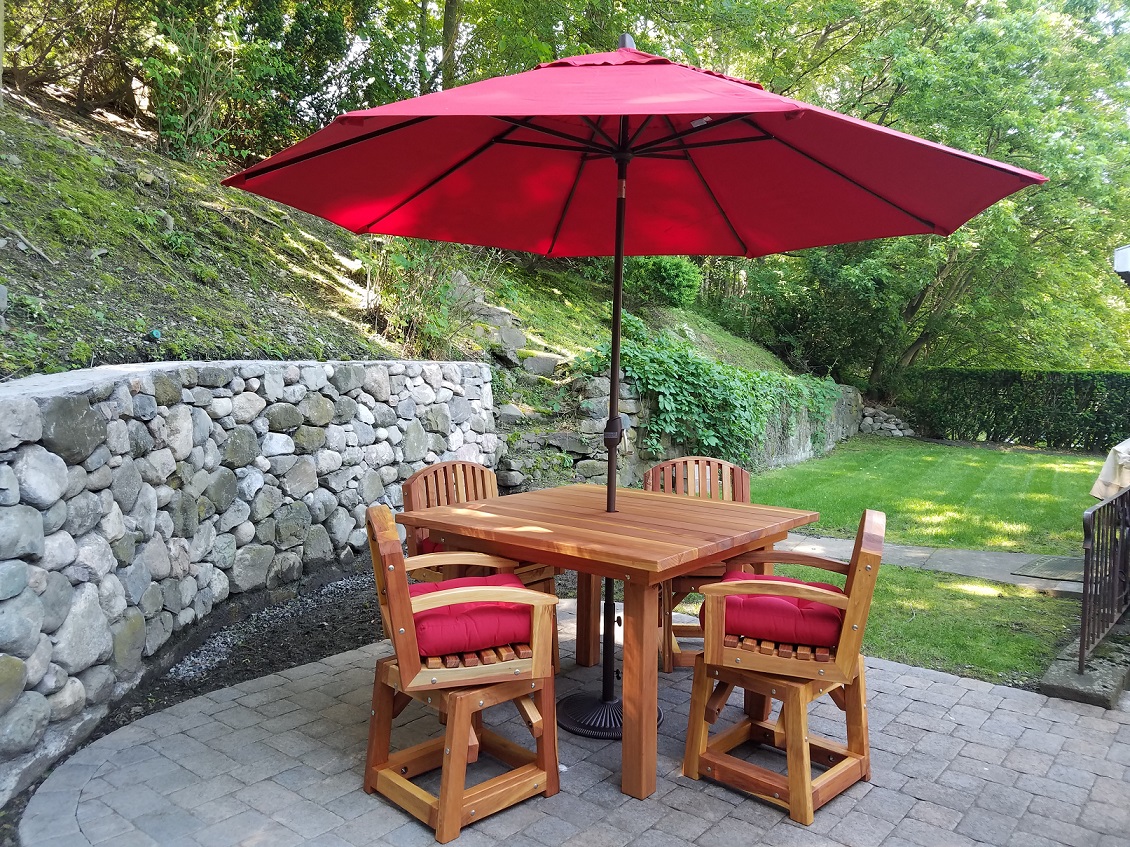 "One night on the web can make a difference," concludes Lydia Triplett.
Her Mom and Dad, now in their elder years, needed some very specific support to make it possible for the whole family to eat together comfortably at the same table. She told us:
My Dad has MS and is in a power wheelchair for the majority of the day. When he tries to sit at a table, his knees are always to high and he ends up sitting on the side by himself. My Mom, who has dementia, needs help getting in and out of chairs, so it's always a battle with her caregivers when a chair seat is too low.
But she had a plan, and was doing her research, when she stumbled on our website…and found an ally. After reading about Forever Redwood, Lydia "decided to take a chance on a company that was not only dedicated to keeping our environment intact, but also produced extremely beautiful, well made custom furniture." The "custom" part was essential to Lydia and her son, Hunter. They needed a table for the whole family to gather around and nothing store bought could meet their specific requirements:
So, with the help of Forever Redwood's website and a little guidance from Raul, my son and I began to design a Patio set that would meet both my Dad's and Mom's needs:
With these specs clearly defined by the Tripletts, our staff got to work to bring their vision to life, and delivered the table and patio chairs that solved their problems. Lydia's final words say it all:
The happiness a simple set design could bring to a family able to eat dinner together. I am truly grateful for the hard work your team does to make a lifetime of memories for so many people.
We thank the Tripletts for the love and for sharing their touching and inspiring story. If you feel inclined to share your own Forever Redwood experience, please do! We would love to feature your story and photos on our blog.
---
Editor's Note: Lydia and Hunter Triplett are participants in our "7th Annual Photo Contest" and we wish them the best of luck. You can view all the entries and vote for your favorites here.