---
What should you consider when choosing a shade structure?
This episode of GardenSMART TV touches on some of the most important factors, including size of the outdoor space, desired degree of shade, and how the structure will be used. Forever Redwood CEO, Raul Hernandez, worked with the show's host, Eric Johnson, to identify the best shade structure for a home garden makeover. The episode was broadcast on PBS stations throughout the US.
When designing outdoor spaces, Eric advises homeowners to think long term: "you are building a garden to pass on to your kids and enjoy for the rest of your life." For this reason, he appreciates Forever Redwood's "old world, craftsmanship mindset."
Watch the segment to learn why the Attached Garden Pergola was the perfect solution for this garden makeover. You'll also hear Raul reflect on his 25-year journey from woodworking novice ("I didn't know how to build a picnic table!") to CEO of a thriving woodworking shop with 170 employees.
For an excellent guide on choosing the best shade structure solution for your outdoor space, Download Our Shade Structure Checklist.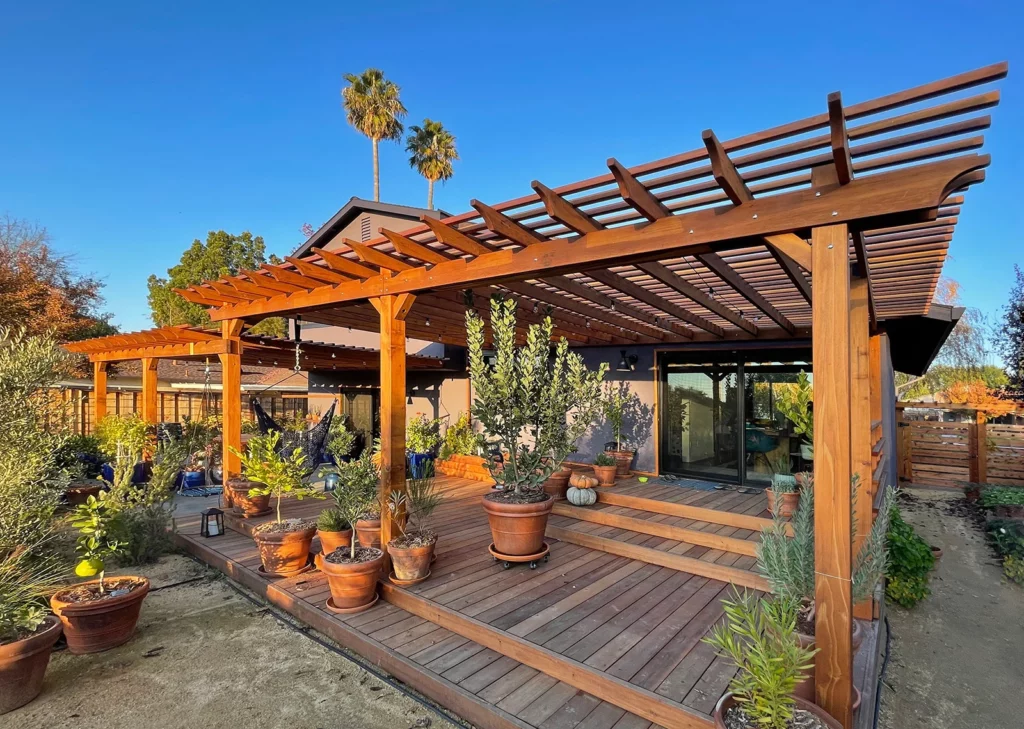 Attached pergolas and pavilions are an easy way to add a shaded extension to your home without major construction. Photo Courtesy of D. Herman of Livermore, CA