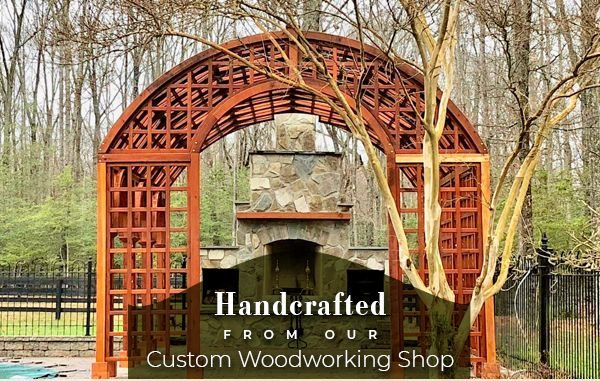 Year after year, customers look to Forever Redwood for a premium product and a human-centered experience. This includes 10 to 30 year warranties, woodworking led by master carpenters, extra-thick California Redwood, and onsite, white glove assembly.
Most companies have squeezed out such superior standards in favor of maximizing profit. We refuse to go down that path. It's not who we are.
We deeply appreciate your support, friendship, and investment in our handcrafted outdoor furniture and shade structures. That's why we're sharing some important updates for the coming year:
Next month's modest price increase (and how you can still save)
To maintain the craftsmanship and premium experience you've come to rely on, and to continue to evolve our designs and engineering, we'll be implementing a 3% price increase in March.
For a short while, you can still access the lower, current pricing for our entire catalogue—including pergolas, pavilions, dining tables, patio seating and more. Just place your order by the end of February.
Additional Savings Reminder—you can always enjoy a 3% discount if you pay by wire. And our Free Shipping option (ships in 12 to 14 weeks) can translate to savings of a couple thousand dollars, depending on the order size.
Improvements to our woodworking shop (and a video tour)
Our woodworking shop is where the magic happens! We've made substantial investments in infrastructure and operations to improve efficiency while maintaining our commitment to quality. Join me, Raul Hernandez, CEO and Founder, for a 5-minute video tour…
Next restoration forestry crowd-funding initiative
In November 2018, as fires raged through my home state of California and just after the UN released its climate change report, I launched a crowd-funding initiative to support our restoration forestry mission. Restoration forestry increases the global cooling capacity of the land, recreates old-growth habitat, and reduces the risk of catastrophic forest fires.
We cut our teeth on that first effort, raising funds, educating, and fine-tuning our methods. We are now planning another crowd-funding to secure forestland in need of protection and restoration. More in the coming weeks on how you can get involved. Stay tuned!
From the Forest, for the Forest—
Raul Hernandez
President & CEO
www.ForeverRedwood.com
(866) 332-2403