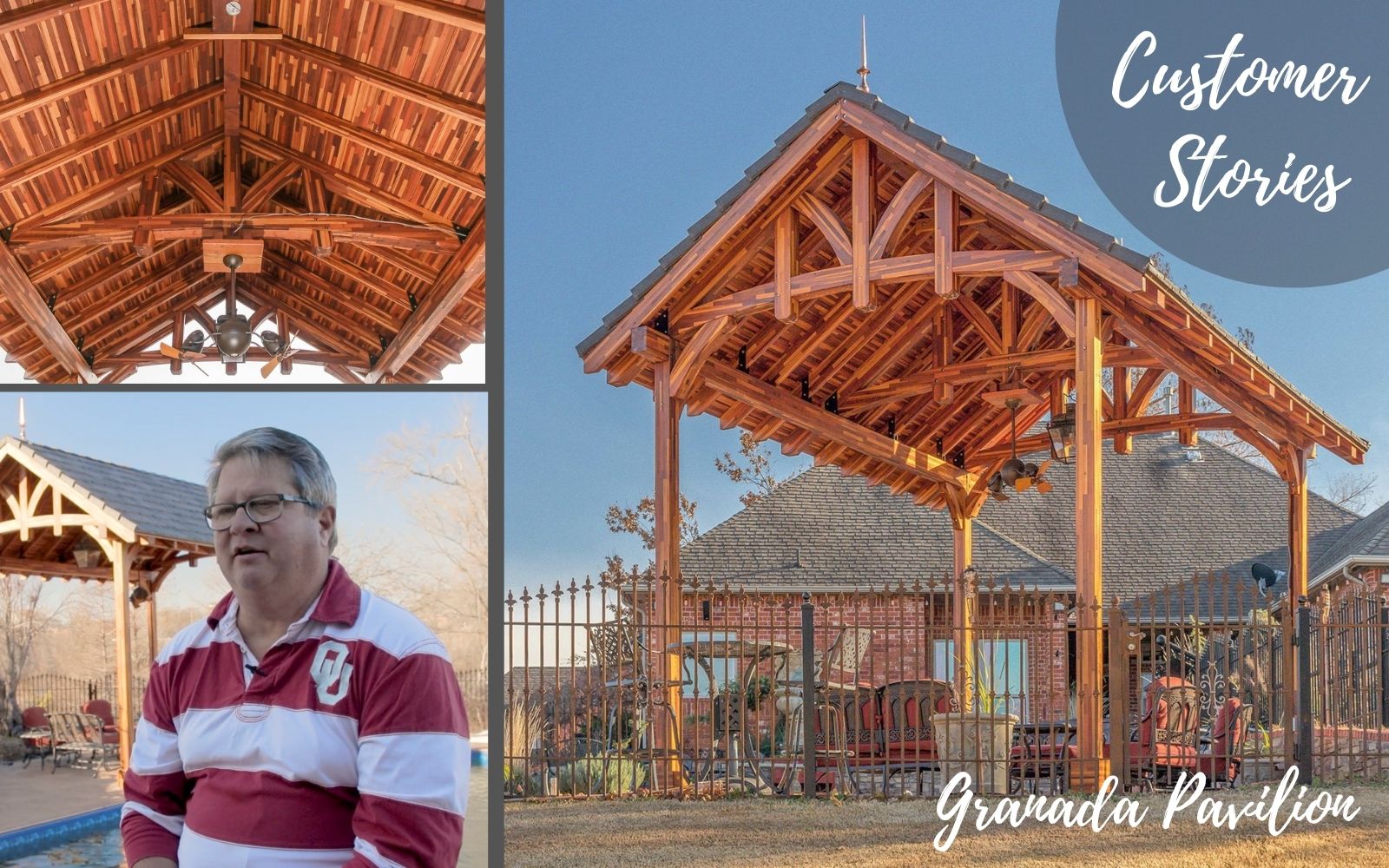 Homeowners, Kevin and Holly, wanted to maximize their poolside enjoyment during the scorching summers of their home state of Oklahoma. Their initial idea was to design and build a shade structure themselves.
But when they came across Forever Redwood during a web search, according to Kevin, "we just fell in love…"
In particular, they were drawn to the Granada Pavilion, a lofty, thick-timbered structure with elegant gables and a high-pitched roof. For a building material, the Mosaic Eco-Wood captured their attention. Made using a labor-intensive hand-jointing technique, this gorgeous multi-toned wood is sourced from reclaimed pieces of Redwood and Douglas fir, making it 100% recycled.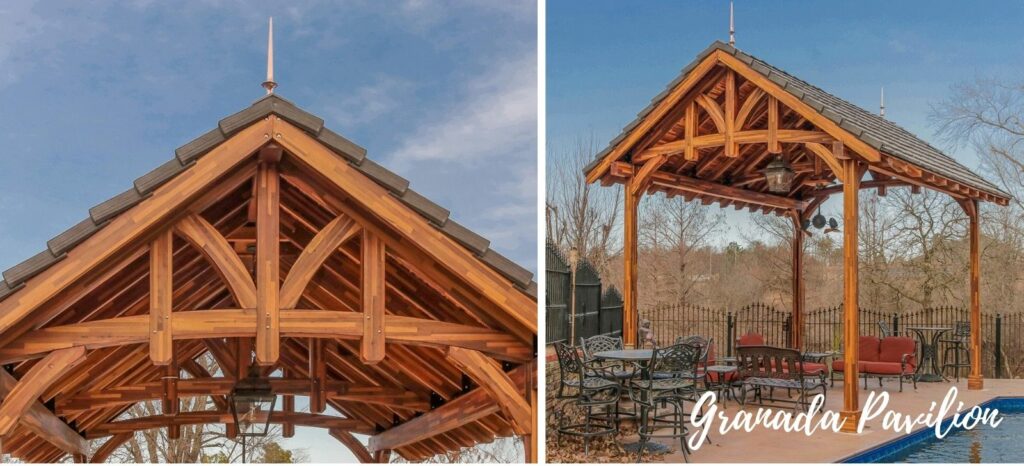 In the brief video below, Kevin shares his experience working with Forever Redwood. He reflects on the difference between mass production and "craftsmen who take pride in their work." The clip also features stunning shots of the completed project, underscoring why Kevin calls the Granada Pavilion "a piece of art."
With their project completed, Kevin and Holly are all set for the coming summer months. We wish them many happy, shaded seasons with their Granada Pavilion!
Looking to create your own outdoor oasis?
Explore our website, call (866) 332-2403, or email [email protected].