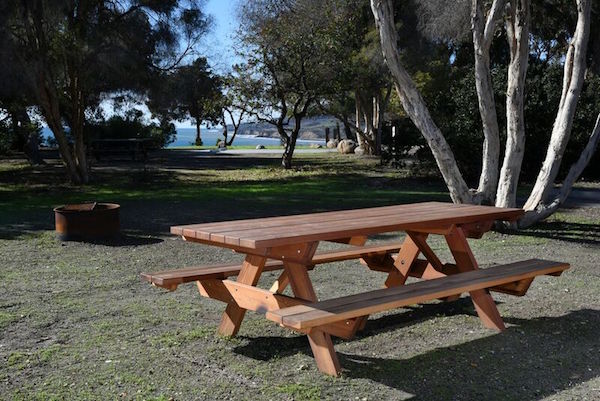 A few miles west of Santa Barbara, California, El Capitan State Beach is known for its beautiful ocean views, rocky tidepools, majestic oaks, and sycamores. Recently, however, the natural beauty of the landscape was marred by a pipeline oil spill accident.
Oil spills damage fragile ecosystems; this one forced the park to close. As part of an agreement to support the park after paying for the clean up, the company involved, Plains Pipeline, contacted Forever Redwood. We quickly built and installed 90 beautiful picnic tables in July 2015 as part of the restoration.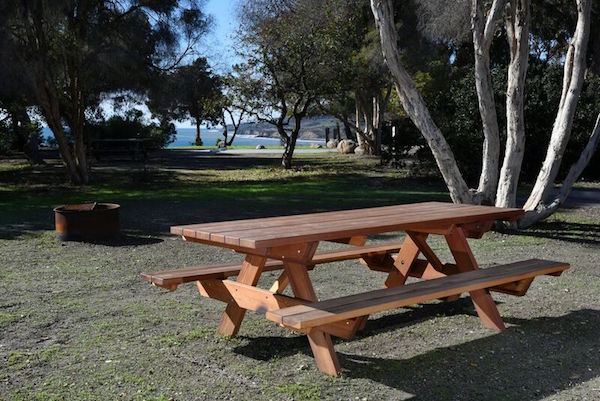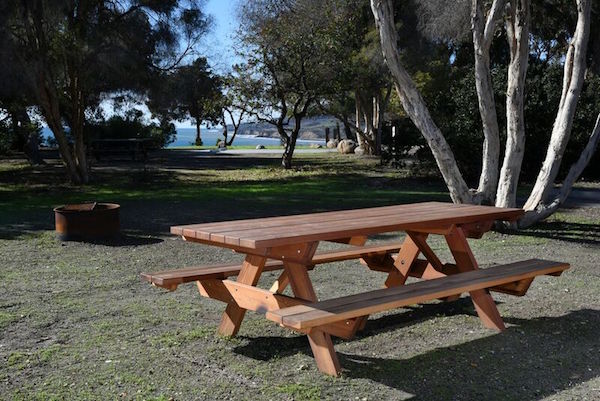 "When we had the oil spill happen here, they wanted to help us out any way they could," said Park Ranger, Janelle. The company decided that new campground equipment would be a good gesture. "They just wanted to make things look better in our park again."
Janelle said that the response to the new picnic tables has been overwhelmingly positive, and guests are loving them. "Everybody is enjoying them," she commented. "We've got nothing but compliments on them."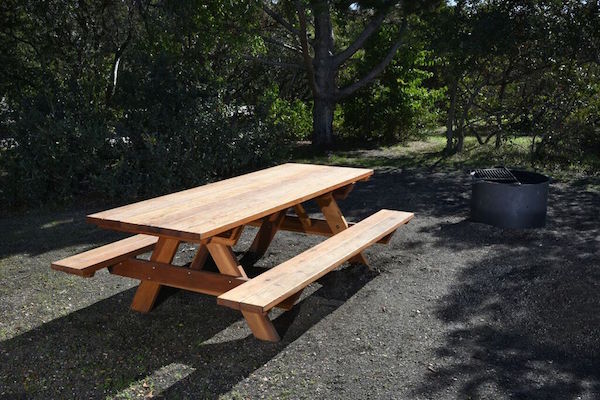 Forever Redwood's picnic tables were not only an excellent choice for the appreciation and enjoyment of the park's visitors, but also because the company has made a commitment to forest stewardship and ecological responsibility. Visitors to the beach will be enjoying them in the beauty of nature for years to come. Stop by the park. Smell the ocean air…yes, be corny and pack a picnic.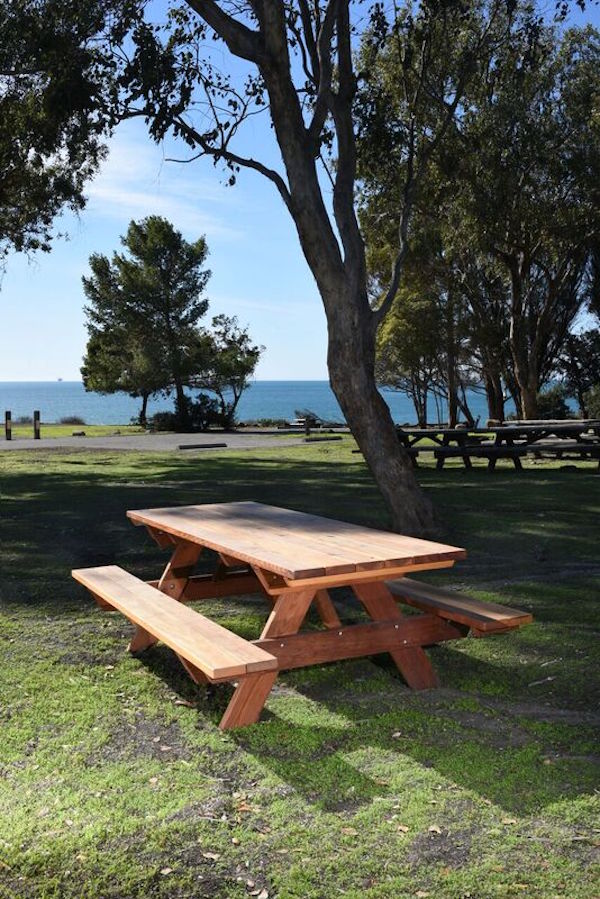 Images show 8-ft Redwood Picnic Tables with Attached Side Benches
Photography by Bradley O. Posey