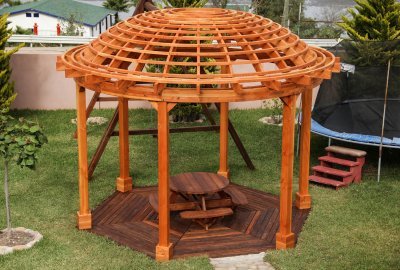 The Wooden Dome Pergola
The Dome Pergola takes your breath away. It is the instant centerpiece of any landscape. Its meticulously handcrafted finely finished wood adorns every inch of the structure. Built using extremely resistant California Redwood, it is a wooden temple that will adorn your landscape for decades.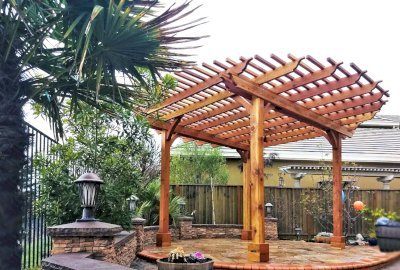 The Round Pergola
The Round Pergola is a fun true circle that has a playful look but a serious backbone. Like all our pergolas or pavilions, you can walk all over the roof and it will not even notice. Have a circular pergola in mind, let us introduce you to the Round Pergola. We may not be creative when it comes to naming our structures, but the pictures show we are a bit better building then naming!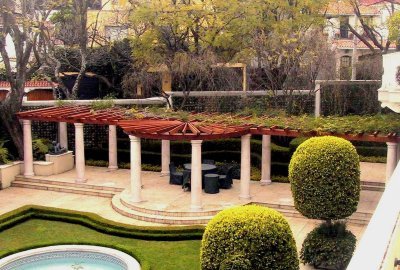 Custom Wooden Pergola
Why not do your own thing? Yes, dream big and consider it done. Each our of our custom pergolas is unique yet elegant and sturdy. Each is designed with your input until you are sure every detail is the way you want it. Each structure is unique and intricately made by hand. Browse our diverse selection and feel free to customize any of them to fit your specific requirements.