Any Size: The San Carlos pavilion is built to meet your needs. It is available up to a 60' x 20' sizing and can be customized to accommodate your whims.
Will Last Decades: We offer warranties up to 20 years.
Meet our Team of In-House Engineers: To get started, simply enter the dimensions you think will work for your dream structure and proceed to checkout. Don't worry about getting every detail just right. Once you place an order one of our In-House Architects will be assigned to you and will email you to get the process started. You can expect an initial set of drawings detailing your structure within 5 business days. You can make as many changes as you need until you are completely satisfied. We won't start building until you sign off on your drawings. There is no charge for the Design process. It is how we guarantee you get exactly what you want.
You Install or We Install?: Each kit is fully composed and erected in the shop for easy re-assembly. No drilling, sanding or cutting necessary. Simply bolt the pieces back together.
Our White Glove Assembly is available in all 50 states: Let us do the installation for you. This service includes assembly, anchoring, and details like adding flashing, curtain rods and roofing. White Glove Assembly costs anywhere between 25-45% of the cost of your structure. We are happy to provide a specific quote for you during the Design process as we finalize the details together. If you have an old structure that needs to be taken down and disposed of, let us know. We can generally add this to the scope of work.
Add Roofing of your Choice: During the design phase of your order, we will send a complete list of metal roofing styles and colors for you to choose from.
Questions? Download our ebook "Everything you Wanted to Know about Pergolas & Pavilions" for answers to frequently asked questions or please contact us.
GENERAL INFORMATION ABOUT PERMITTING FOR PERGOLAS AND PAVILIONS
DIMENSIONS & DRAWINGS (PROVIDED PRIOR TO CONSTRUCTION)
San Carlos Pavilion Kit Dimensions Example

The San Carlos Pavilion Kits are available in lengths from 8' to 60' and widths from 8' to 20'. The length and width are the overall roof measurements. The standard roof overhang is 12". This Pavilion has a metal roof atop the wood timbers, no tongue and groove boards.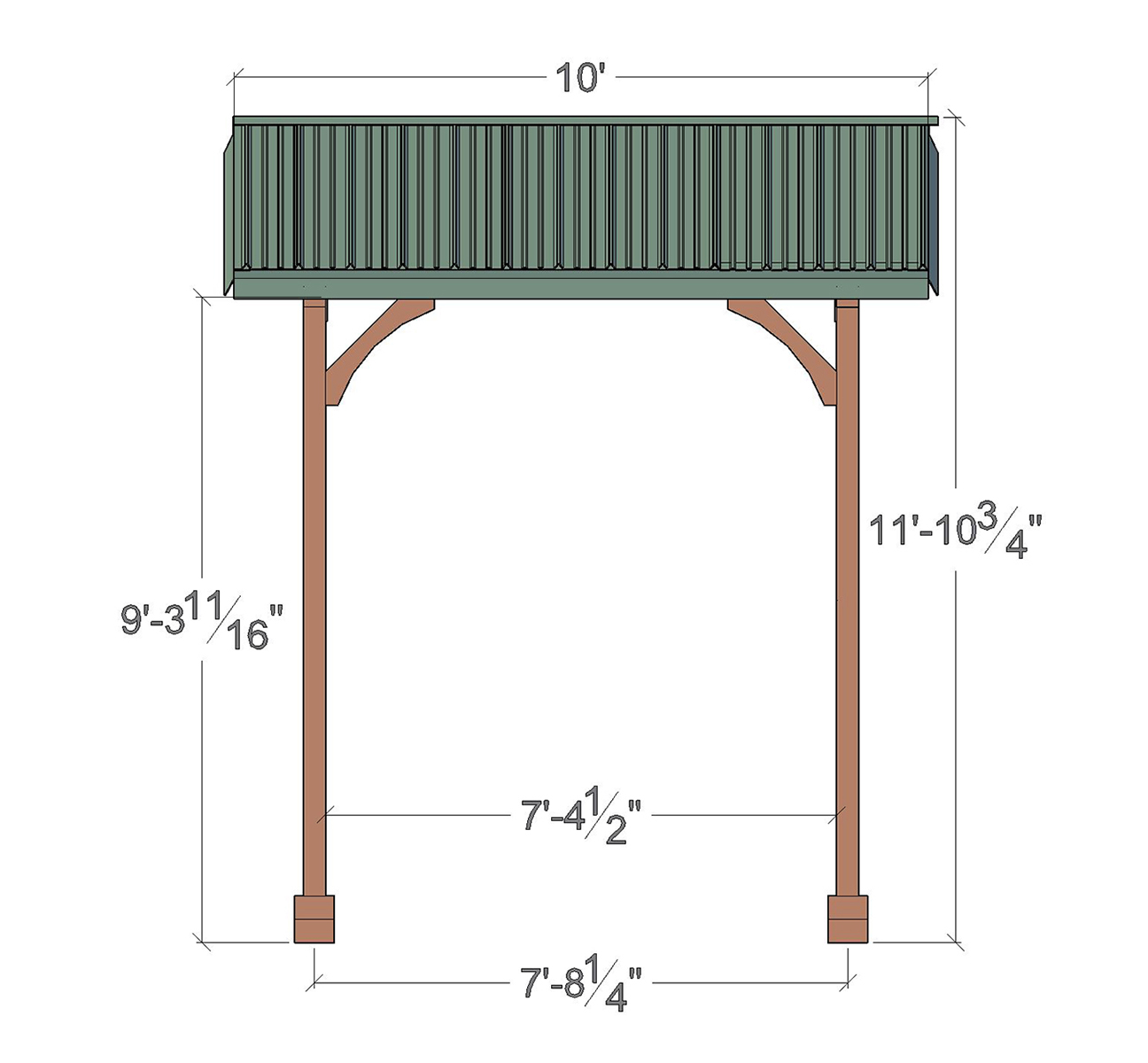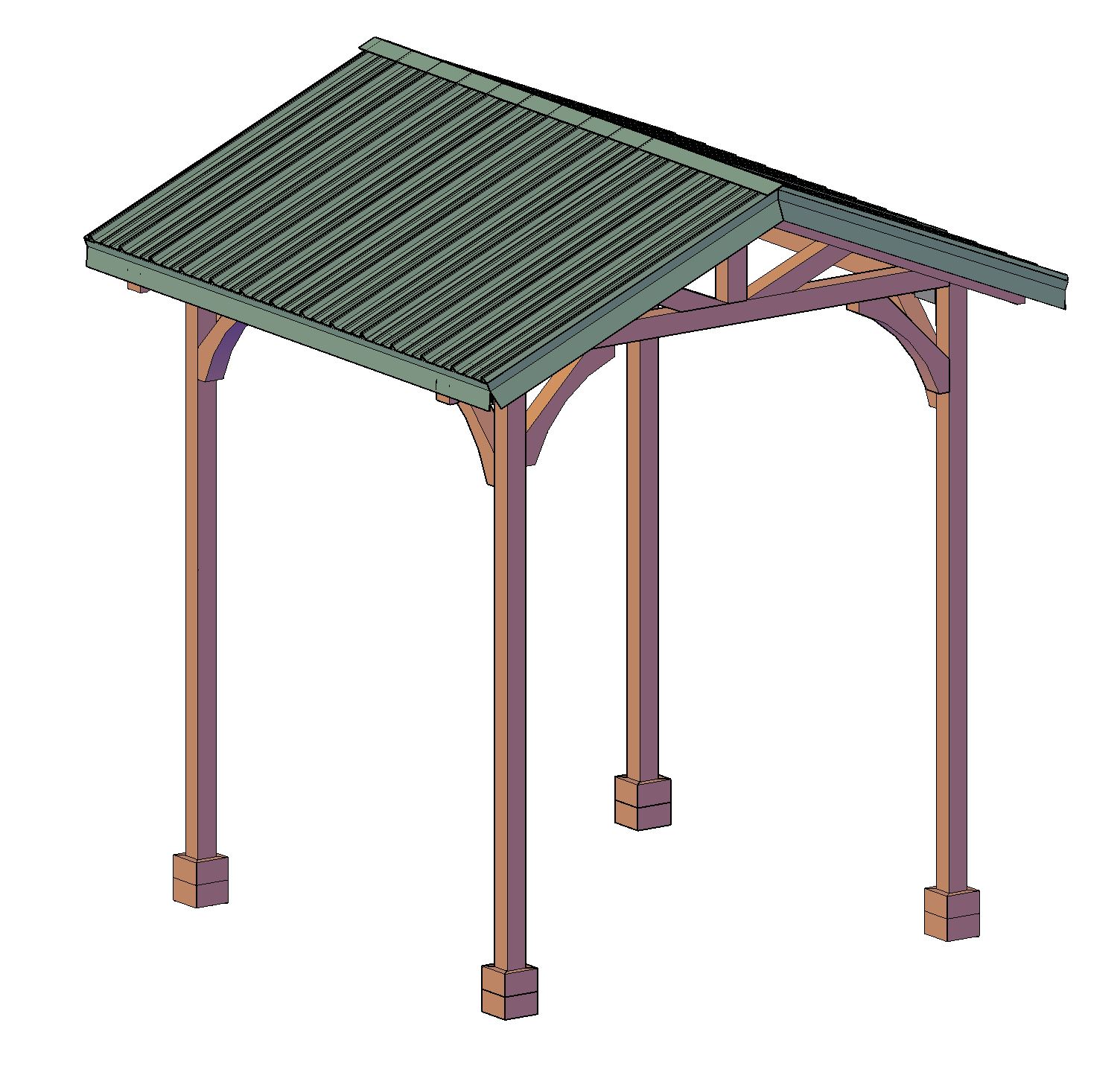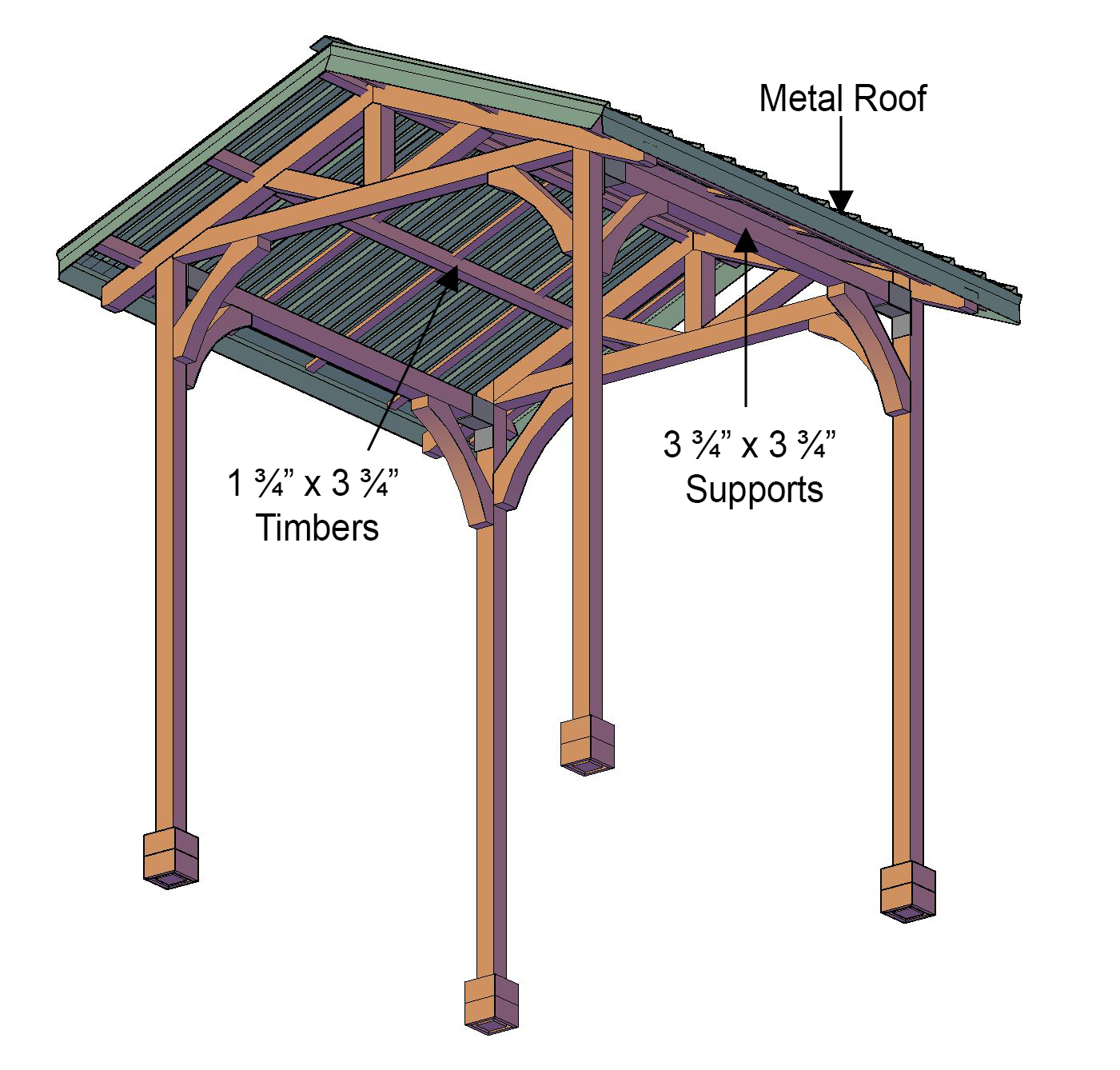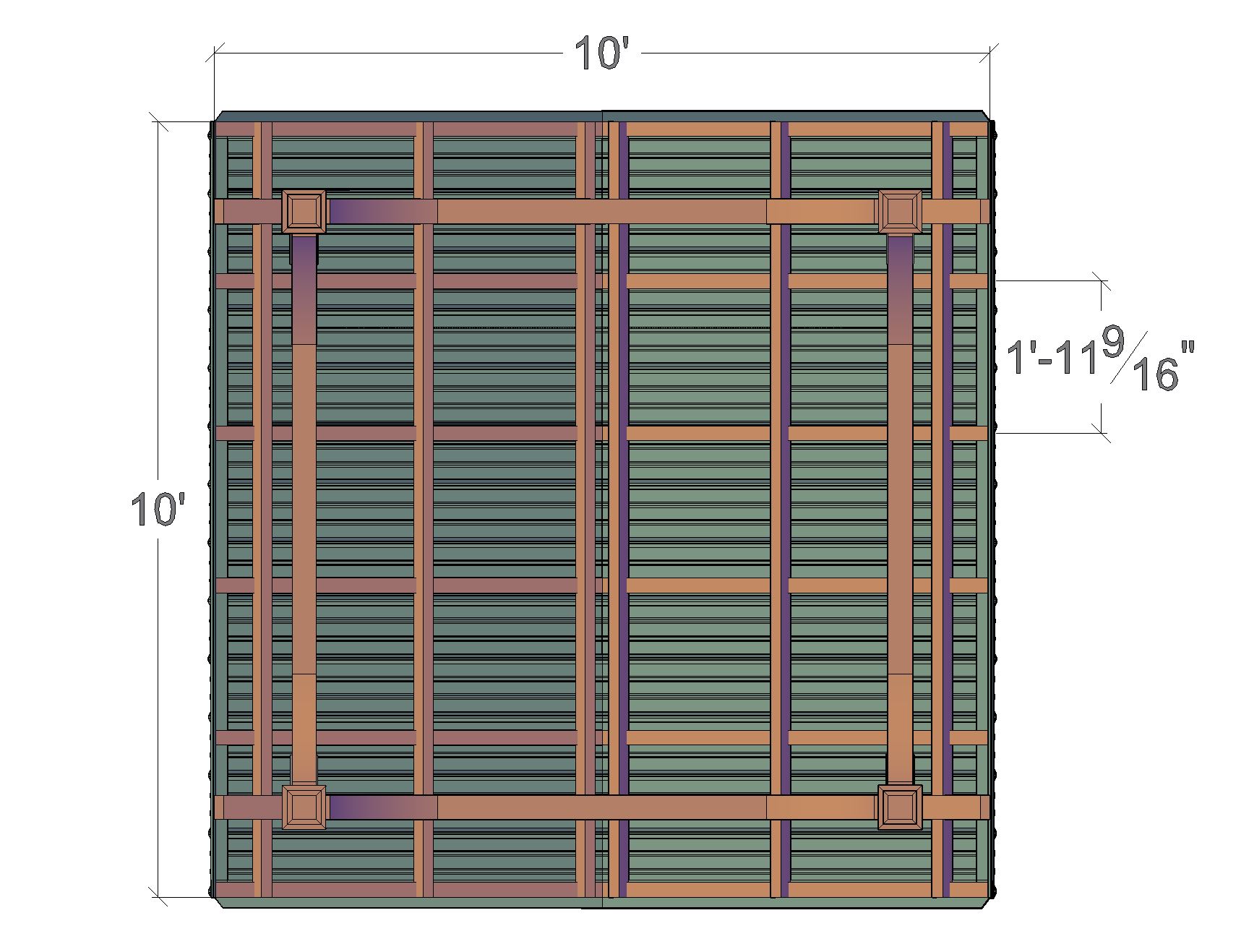 Assembly instructions for: Ways To Attach Your Pavilion Posts to the Ground
Our White Glove Assembly is a complete onsite assembly and anchoring service. The cost varies between 25 - 35% of your structure's overall cost and includes all materials: footings work, concrete, equipment rental if needed, and standard roofing materials if needed. Our installation teams are now available in all 50 states!
DIY: For moderately-sized structures (up to 400 sqft.), some of our customers choose to save money by doing the assembly themselves. In general, the larger the structure, the more people and time you will need: we recommend a minimum of 3 people. If you have assembly questions, just give us a call!
Care: You should expect your furniture to last outside for a minimum of 10-40 years without maintenance, even in climates with harsh year-round conditions. Because of our high quality wood, the silver patina that will naturally occur is surface deep (less than 1/64") and is not indicative of decay. We keep our display items without refinishing as examples show off their natural aging. We like the patina! If you'd like to keep your set looking its best for decades please visit: Care and Finish.Depending on the wood grade you choose, you should expect your furniture to last 10-40 years without maintenance, even in climates with harsh year-round conditions. We offer warranties against decay for up to 20 years on our outdoor structures. Learn more about our warranties.

Although Forever Redwood is maintenance-free, we recommend that you take a few minutes as needed to clean by either hosing down and/or brushing/dusting away accumulated debris (no soap or chemicals needed). If you'd like to keep your set looking its best for decades, please go to: Care and Finish.