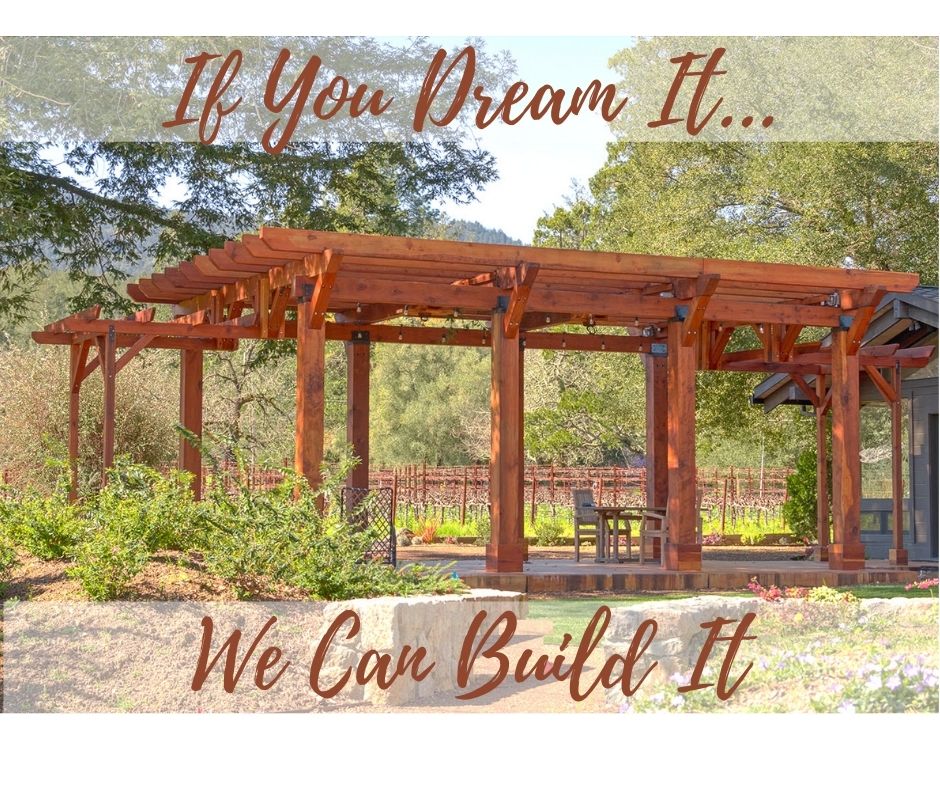 At Forever Redwood, we have a time-honored saying: If you dream it, we can build it.
Whether you'd like to tweak one of our existing designs or start from scratch to create something completely new — we welcome your customization requests.
Order now to save with our free shipping option (ships in 14 weeks) and have your dream shade structure in time for spring; additional 3% savings when you make your installment payments by wire or ACH transfer.
Scroll on to learn 3 Great Reasons To Customize your shade structure using real-life examples from our customers. Enjoy!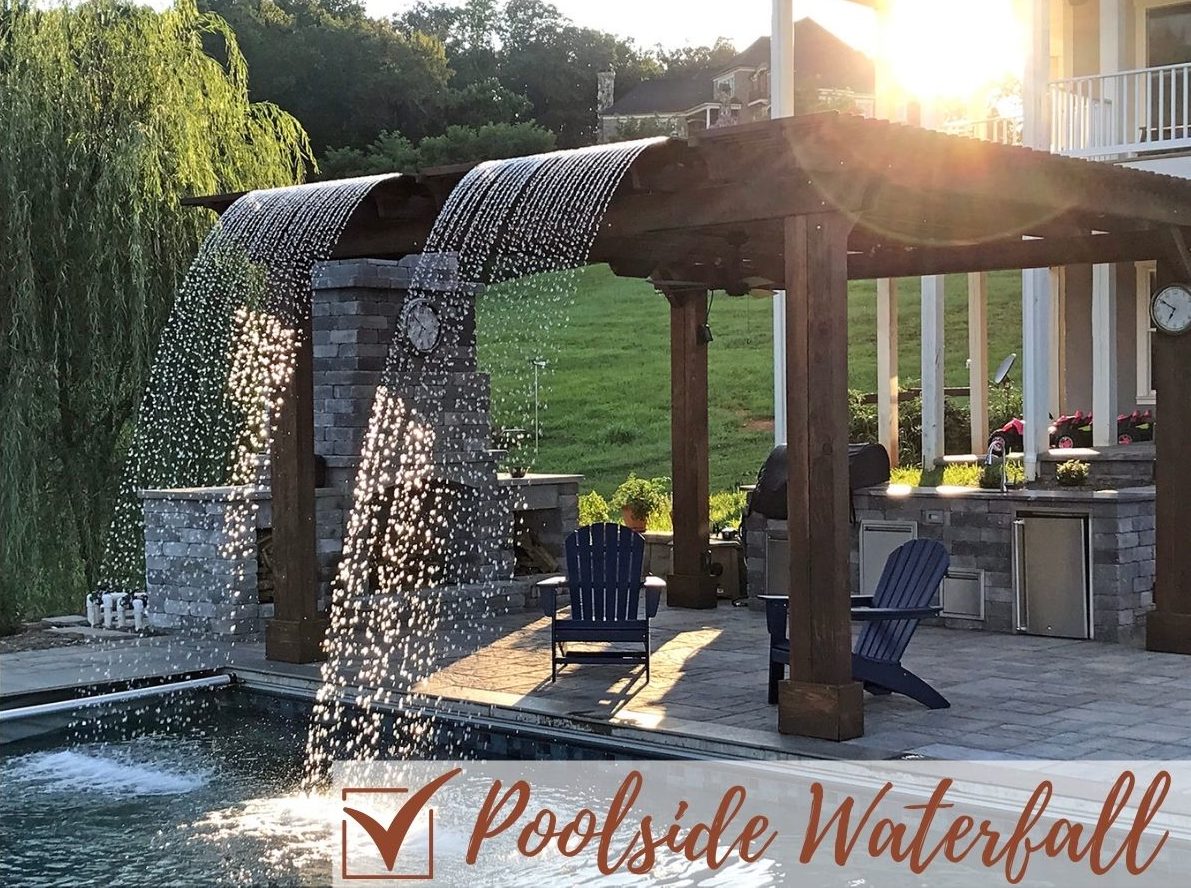 When a Virginia homeowner requested a Traditional Wooden Garden Pergola that would accommodate a waterfall feature AND conceal the waterfall supply lines, our design team rose to the challenge.
The team developed a custom solution to house the waterfall mechanism within hollow posts fastened to the pergola's standard posts. Design problem solved! Learn more about this custom project.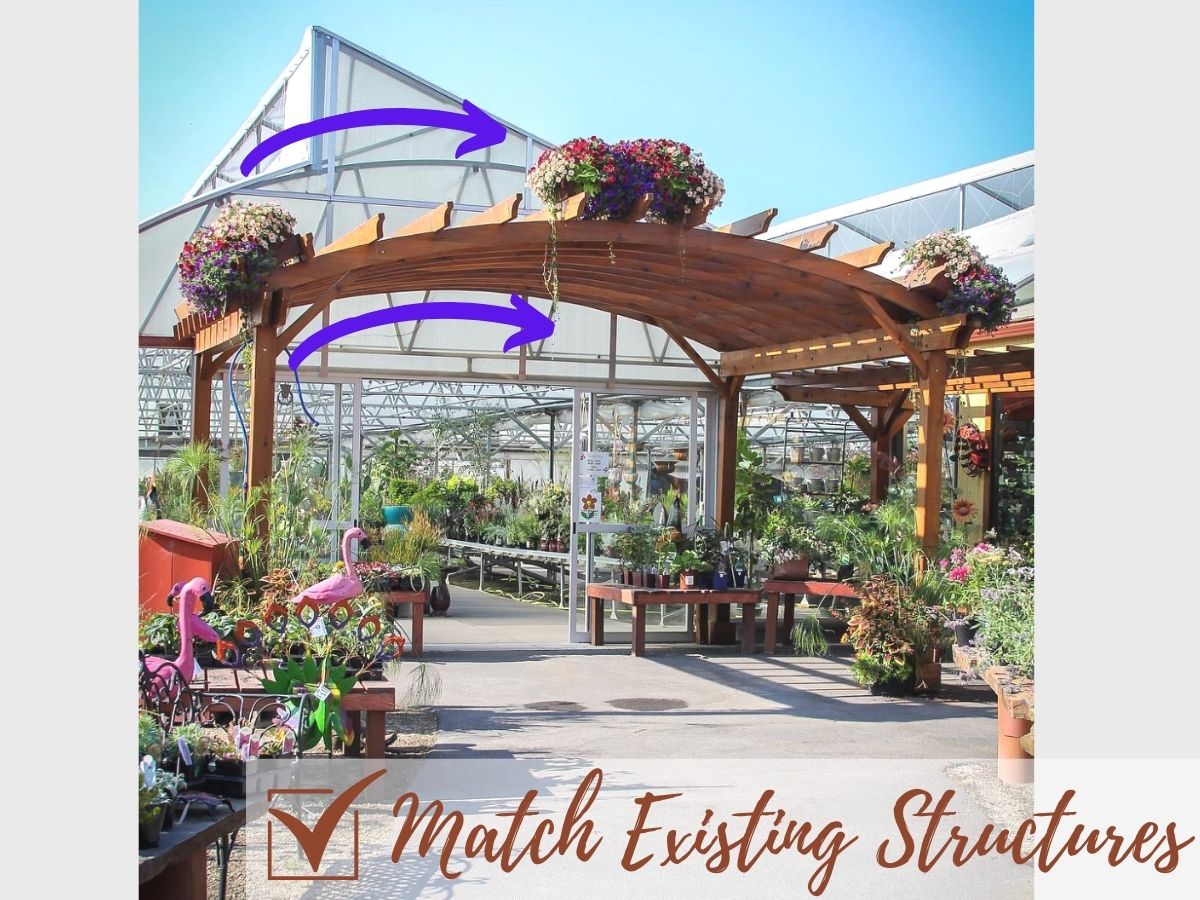 The owner of a nursery in Missoula, MT loved the Arched Open Sky Pergola, so named because of the graceful curve of the roof. He thought it would make a welcoming "foyer" for his greenhouse.
The greenhouse's roof was also curved, so it was important that the two structures flow aesthetically. After the owner provided our engineers with measurements, our team rendered custom drawings which our carpenters followed precisely. The arch on the finished pergola mirrors that of the greenhouse, forming an entryway that is both seamless and inviting. Learn more about this custom project.
Numerous lovers have tied the knot beneath our shade structures. Our pavilions offer the magic of exchanging vows in a beautiful outdoor setting without concern for inclement weather.
The Cardinal's Nest Pavilion was designed by an entrepreneur for her own wedding. After awakening from a dream in which she saw every column, beam, and rafter, she sketched out the design. She shared her vision with our design team who created the drawings to guide our master carpenters. The structure now serves as a wedding venue, ushering couples into married life beneath the "pavilion that love built." Learn more about this custom project.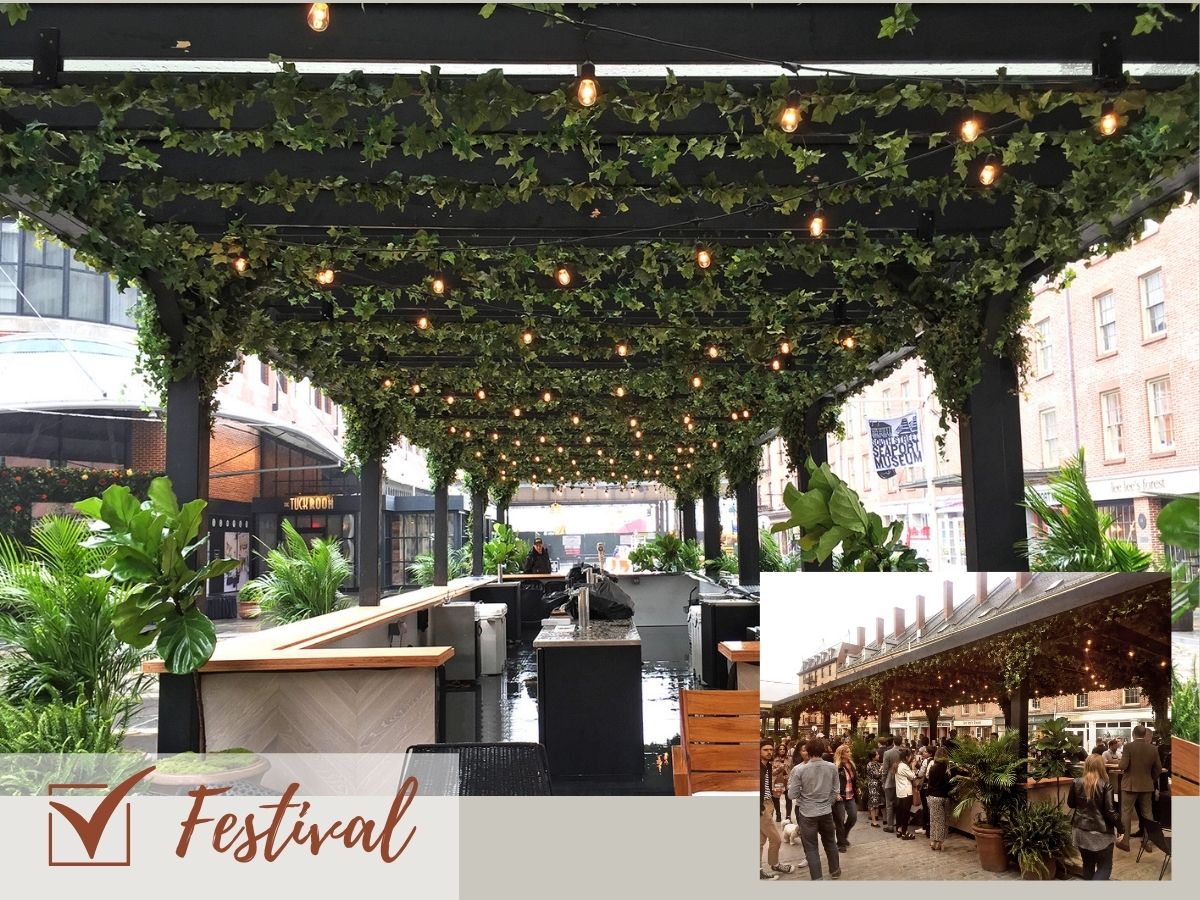 We've designed and installed custom structures for short-term use such as this pop-up beer hall at the South Street Seaport in Manhattan. This custom pergola was in full swing for summer festivals. Since then, it's become a permanent part of the Seaport's pedestrian mall. Check it out next time you visit NYC! See more custom pergolas.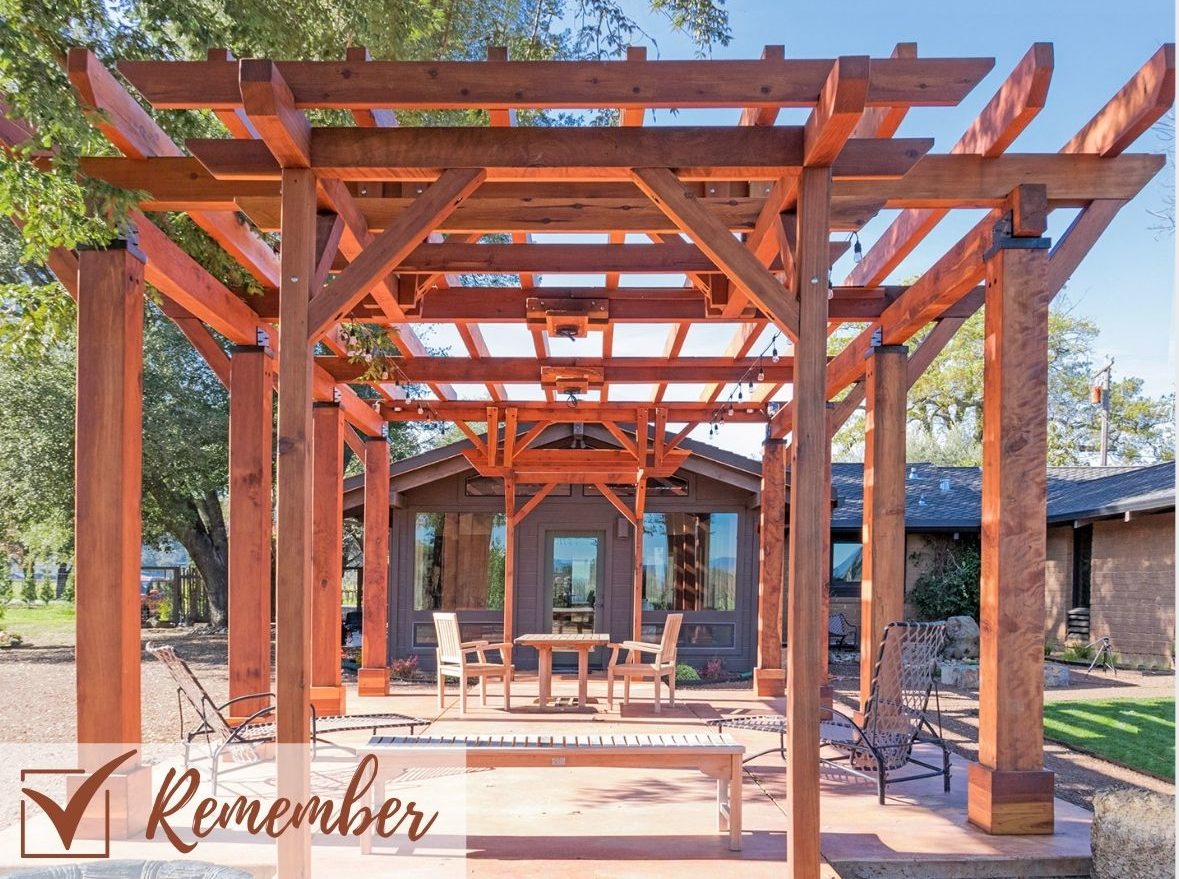 A husband and wife approached us with a unique, and very personal, request — to recreate the wooden garden parro'n (shade structure) the wife had grown up with in her native Chile. The parro'n would enable them to entertain guests while enjoying gorgeous views of the family vineyard and winery.
As with all projects, our design team and woodworkers handled this custom pergola with care and expertise. The couple was "blown away" by the beauty and quality of the finished structure which brought a childhood memory to life. Learn more about this custom project.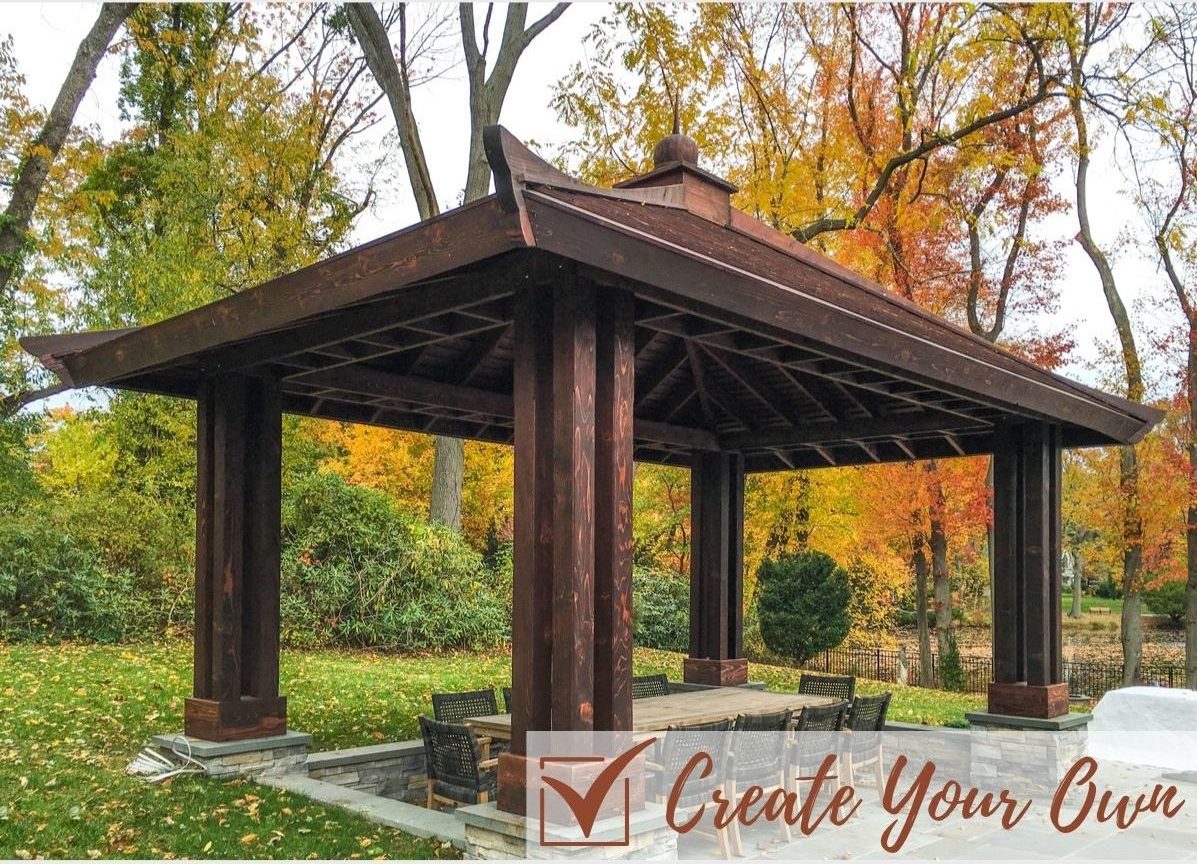 The New York customer who conceived of the Asian Fusion Pavilion knew exactly what she wanted. We listened to every detail of her vision, translating her ideas to drawings and engineering the specifications, until this solid Redwood beauty was born. Explore pavilions.